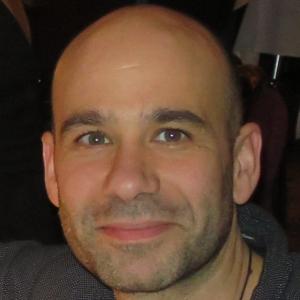 Julien Poublanc
Artist member since 2019
Toronto, Ontario
Julien Poublanc (https://poublanc.wixsite.com/art ) is a self taught artist who grew up in France and moved to Toronto in 2003. The inspiration for his abstract paintings comes from a desire to experiment with new processes. Leaving room for improvisation, these processes are revealed on the canvas. Using strong colors and textures, energetic and gestural lines, he attempts to evoke a spontaneous and playful feeling in the viewer. His recent works explore the juxtaposition of photo collages, paint and carving. Those collages use disregarded photos as a source of raw material where figurative elements can be extracted and re-organized into an abstract view.
---
Favourite artist(s) right now
gerhard richter
Favourite musical artist / band right now
Sonic Youth
Favourite movie
Wintersleep
What do you listen to when you work?
Stereototal
Upcoming Exhibitions
2019-11-01
Toronto, Canada
Slanted Door
2019-10-14
Toronto, Canada
Art Square cafe
SHARE THIS ARTIST